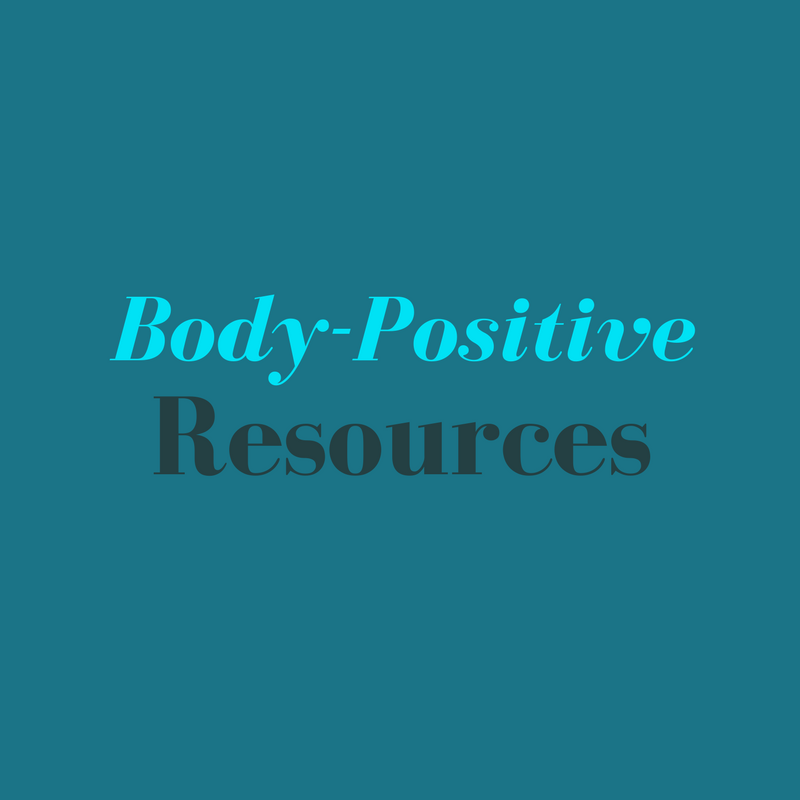 Body Positive Resources
Bookshelf (a primer for body positive good health):
Full of Ourselves: A Wellness Program to Advance Girl Power, Health, And Leadership
by Catherine Steiner-Adair (Author), Lisa Sjostrom
Learn More
The Big Disconnect: Protecting Childhood and Family Relationships in the Digital Age,
by Catherine Steiner-Adair
Learn More
Healthy Bodies; Teaching Kids What They Need to Know: A Comprehensive Curriculum to Address Body Image, Eating, Fitness and Weight Concerns in Today's Challenging Environment (Volume 3), by Kathy Kater, LICSW
http://bodyimagehealth.org/
Health at Every Size: The Surprising Truth About Your Weight, and Body Respect, by Linda Bacon,
Phd
.
http://www.lindabacon.org/haesbook/
Rethinking Thin: The New Science of Weight Loss--And the Myths and Realities of Dieting, by Gina Kolata
http://www.amazon.com/Rethinking-Thin-Science-Loss-Realities/dp/0374103984
The Fat Studies Reader, by Marilyn Wann (Editor), Esther D. Rothblum (Editor), Sondra Solovay (Editor)
http://www.amazon.com/The-Studies-Reader-Esther-Rothblum-ebook/dp/B002UP1STK/ref=dp_kinw_strp_1
101 Ways to Help Your Daughter Love Her Body, by Brenda Lane Richardson and Elane Rehr
http://www.amazon.com/dp/0060956674?tag=amigi-20
The Beauty Myth: How Images of Beauty Are Used Against Women, by Naomi Wolf
http://www.amazon.com/Naomi-Wolf/e/B000APBBU8/ref=dp_byline_cont_book_1
The End of Overeating: Taking Control of the Insatiable American Appetite, by David Kessler, the former F.D.A. Commissioner
http://www.amazon.com/The-End-Overeating-Insatiable-American/dp/1605294578
The Evolution of Obesity, by Michael L. Power and Jay Schulkin.
http://www.amazon.com/The-Evolution-Obesity-Michael-Power/dp/0801892627
Salt Sugar Fat: How the Food Giants Hooked Us, by Michael Moss
http://www.amazon.com/Salt-Sugar-Fat-Giants-Hooked/dp/0812982193/ref=tmm_pap_title_0
Websites that I love to visit:


http://www.thisgirlcan.co.uk/
http://integralyoga.org/


http://www.drdeah.com/


https://bodyimagemovement.com/
http://thebodypositive.org/
http://diannebondyyoga.com/
http://www.curvyyoga.com/
http://www.fatso.com/
http://www.l-wellness-studio.com/


https://www.about-face.org/

http://seebodyloveself.org/
http://www.mindfullyactive.com/
http://kristyfassio.com/
www.surfcityfitclub.com
http://www.365dayproject.org.au/
http://www.tiinaveer.com/
http://www.adiosbarbie.com/category/body-image-self/
http://www.lindabacon.org/haesbook/
http://voluptuart.com/
http://www.iaedp.com/
http://intuitiveeating.com/
https://www.sizediversityandhealth.org/Index.asp
http://thebodyisnotanapology.com/